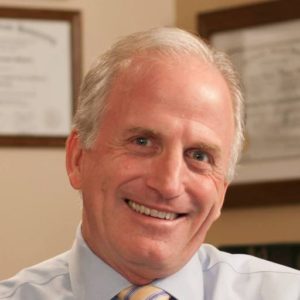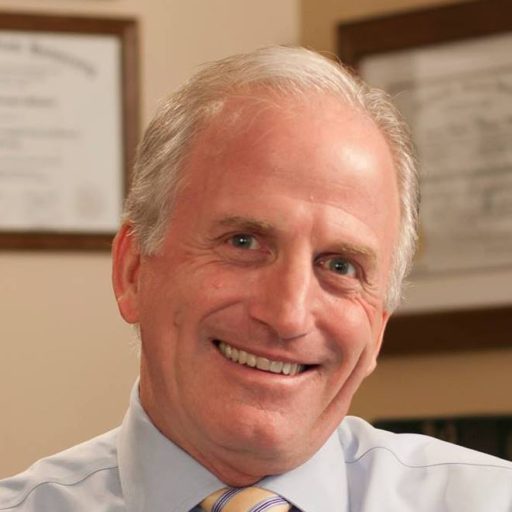 I was born and raised in Southern California and graduated from Buena Park High School in 19- (well let's just say a while ago!).  In 1982, I met and married my wife Lisa, who has been an incredible source of strength and inspiration to me. Her confidence in me gave me the courage to pursue a career in medicine.  I graduated Magna Cum Laude from UCI with a degree in Biology in 1986, and started Medical School at UCI the following fall.  While there, I was mentored by a wonderful Family Physician who instilled in me the desire to care for entire families.  That passion has continued to grow over the years.
After graduating from medical school in 1990, I began my Family Practice training at Northridge Hospital in the San Fernando Valley.  My interest in obstetrics grew while I was there, and I purposely pursued extra training in the care of pregnant patients.  I shared that interest in Obstetrics with fellow residents, and was given awards for teaching, Obstetrics and for Outstanding Resident when I graduated from the program in 1993.
Lisa and I moved to Huntington Beach in 1993 with our then three year old son, Nathaniel.  After a VERY brief stint as an employee physician for FHP, I joined a group practice in the Hoag Health center in Huntington Beach.  My 8 years there saw the birth of my daughter Jamie in 1995, and an enjoyable partnership with the doctors of Beach Family Doctors.  In 2002, I decided to test the waters of solo practice and moved into a suite across the hall.  In February 2004, I purchased the home where my office is now located and moved here in November of that year.
In my years in private practice I have continued to do what I most love, which is caring for families.  My greatest professional joy comes from the blessing of being present when my patients welcome their children into the world, and then sharing the milestones as those children grow up.  In addition, I take great pride in remaining a balanced physician who cares for patients of all ages.  At the time I write this, I have in my practice 5 generations of one family!
I am Board certified in Family Medicine, and I am a proud member of the medical staff of Hoag Hospital.  I have been privileged to serve as the chairman of the Family Practice department in 2004-2006.  I have been a member of Greater Newport Physicians since 1994, and served on the Board of Directors from 2003-2008.  I currently am a volunteer faculty member in the Department of Family Medicine at UCI, teaching medical students Family Medicine. I received the award for Outstanding Family Medicine Preceptor in 1996.
My practice style has always been a personal one.  I believe that my patients are people first and patients second, and they deserve a physician who is first a person and then a doctor.  As a result, I enjoy learning about the lives of the people who visit me and am not afraid to share of myself.  A tour of my office will quickly reveal some of my non-medical interests, including a love of baseball, an unhealthy interest in Disney, a love of family and a strong faith.
If you should decide to make my office your "home" for medical care, it is my hope that you will feel welcome, and that you will feel cared about as well as cared for.  Entrusting your health to a physician is a sacred trust, one which I will do my best to honor.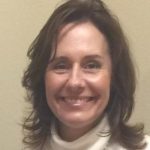 Brandie Walton joined Dr. Barrett in 2003. Prior to that she had worked for 5 years with one of the top Family Practice groups in Newport Beach. She is incredibly kind and an excellent listener which, when combined with her years of experience and remarkable clinical judgment, make her an incredible access to our practice. Brandie is in the office every day, handling the bilk of our acute illness visits. She is skilled in geriatric care as well for she worked with Dr. Barrett to develop a successful home visit program for senior citizens.
Brandie has three children with her husband of over 25 years.